Community Partners     Sales: 888-240-9252
Contributions to the Community
Boys & Girls Club Car Donation Program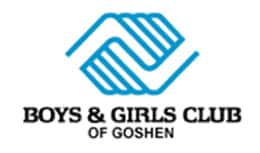 The American Cancer Society
To benefit the Boys & Girls Club of Goshen, Dzung Nguyen founded the car donation program. The Elkhart County Towing Company and Peddlers Village Auction provide their services free of charge to support the Boys & Girls Club. All proceeds received from the donation of a vehicle go toward this great organization. In four years Goshen Hyundai has been able to raise over $100,000 for the club. 

If you would like to donate your vehicle to this great organization, please contact the Boys & Girls Club of Goshen car donation hotline at 574-535-9000, or Dzung Nguyen, at Goshen Hyundai at 574-875-5106.

Goshen Noon Kiwanis
Dzung has been a member of Goshen Kiwanis since 2000. The Kiwanians support local programs in their community and throughout the world with their funds and active community involvement with people who need help. Dzung is very active during 4-H fair week and also as a member of the highway clean-up group. Twice a year, Dzung volunteers at the Riley Children's Hospital / Ronald McDonald House, where they serve breakfast to parents and families of Riley Hospital patients.

Industry Contributions
Dzung is a board member of the GM Minority Dealer Association (GMMDA at 
www.gmmda.org
) and is also the Secretary of the association. He is the founder of the Mentor Program with GMMDA to help other minorities get into the automobile business. He was elected to the National Association of Minority Automobile Dealers (NAMAD at 
www.namad.org
) in 2005Other organizations that our employees volunteer their time to are: